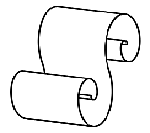 Leasehold Extension Valuations with Pro-Leagle
Pro-Leagle provide Leasehold Extension Valuation Reports Nationwide detailing the accurate cost of your Lease Extension.
Our valuations are suitable for statutory Lease Extensions. They are also a good starting point for informal negotiations.
You should always obtain a professional valuation whether negotiating to buy or grant a lease extension. This could save you thousands. Still not sure if it's worth it?
Determining the Cost of Lease Extension
The value of a Lease Extension is calculated using several key pieces of information:
The annual ground rent paid to the Freeholder for usage of the land on which the property is built.
The number of years remaining before expiration of the lease
The value of the property and any improvements made to it
The location of the property
Learn more about the valuation process:

What Do Leaseholders Pay for When Extending a Lease?
When carrying out a Statutory Lease Extension the Leaseholder must provide financial compensation to the Freeholder for:
The reduction in the Freeholder's reversionary interest (the Freeholder will need to wait longer to gain possession of the property)
Ground rent owed to the Freeholder under the existing terms of the lease (this will be reduced to peppercorn rent after lease extension)
A ballpark figure for the cost of Leasehold Extension can be obtained using Pro-Leagle's Ballpark Valuation Calculator