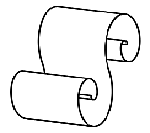 Purchase a Pro-Leagle Valuation
Pro-Leagle offer expert, personalised Lease Extension Valuation Reports and professional DIY desktop surveying software via our sister company FreeLee.
Get an email Welcome Pack at the main Pro-Leagle website for more information
For both of these options you will need a copy of your lease. You will also need to give a realistic valuation of the current value of the property. Improvement works to the property can be taken into account.
Provision of personal details and payment can be carried out on-line.
Or, Call 020 3637 5189 between 9:30am and 5pm weekdays to discuss your requirements.
Desktop Lease Extension Valuations at
Express Valuations (1-2 working days): £198.00
Standard Valuations (7-10 working days): £149.00
Experienced with Property? Try DIY at
Value the lease extension yourself via our sister company FreeLee
Professional desktop surveying app: £25