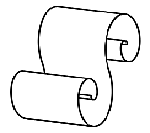 Get Informed
In order to exercise your right to extend your lease, you need to know how much the process should cost:
This is not like negotiating through an Estate Agent. It makes no senses to make an unreasonable or unrealistic proposal as a negotiating ploy.
The Courts regularly strike out invalid Tenants' Notices that do not make realistic offers.
An unrealistic offer unsupported by valuation evidence will be challenged by your landlord and will be fatal to your claim.
Who Uses Pro-Leagle Valuations?
Pro-Leagle's Valuation Reports are regularly commissioned by estate agents, solicitors and individuals wishing to purchase a lease extension.
A Chartered Surveyor's Valuation should not be necessary for you to file the appropriate Tenant's Notice providing that Pro-Leagle has all of the necessary information.
How do I get a Pro-Leagle Valuation?
Call 020 3637 5189 between 9:30am and 5pm weekdays to discuss your requirements.
You will need a copy of the lease for your leasehold property. You will also need to give realistic current market value for that property. Any improvement works carried out can be taken into account to your benefit.
What Does a Pro-Leagle Valuation Include?
Pro-Leagle's Leasehold Extension Valuation Reports provide a mathematical calculation setting out in detail how much your lease extension will cost. This is derived from the statutory calculation set out in the Leasehold Reform Housing and Urban Development Act 1993.
Variables used in the calculation are derived from your lease, statute, Parry's Valuation Tables, and values upheld in the Leasehold Valuation Tribunal for areas throughout England and Wales.
Pro-Leagle's Valuation Report provides two pages of calculation per Report complete with Marriage Value breakdown (if applicable). Two pages of detailed explanation are also provided.
Desktop Lease Extension Valuations at
Express Valuations (1-2 working days): £198.00
Standard Valuations (7-10 working days): £149.00
Experienced with Property? Try DIY at
Value the lease extension yourself via our sister company FreeLee
Professional desktop surveying app: £25